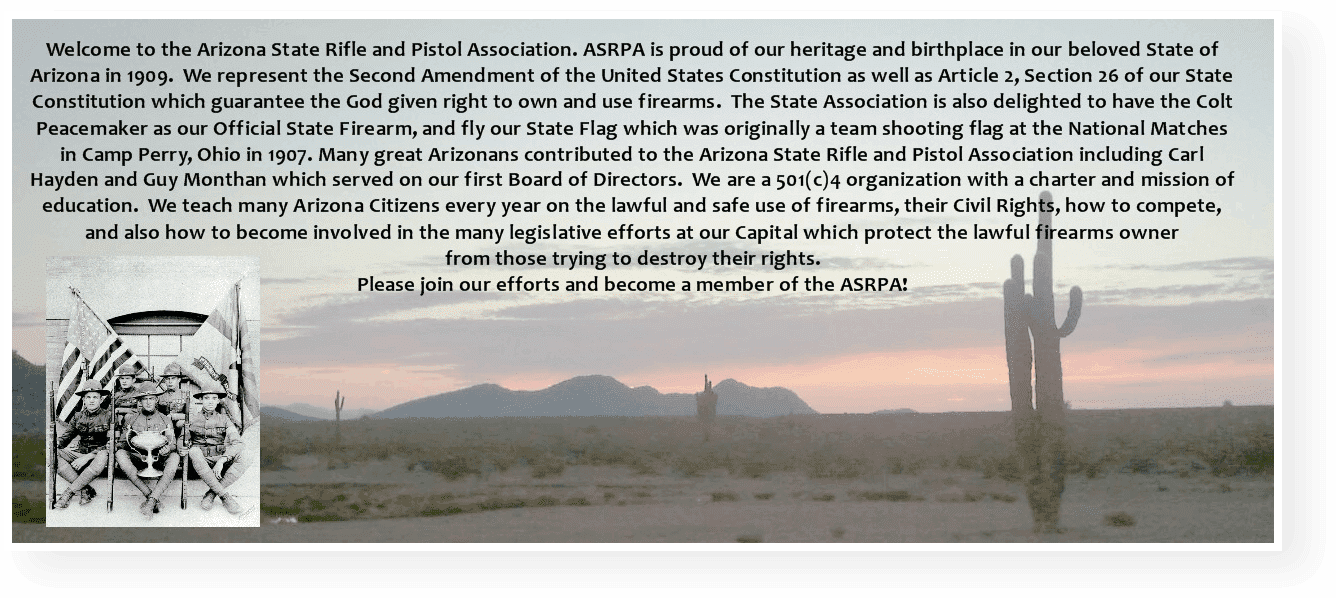 safe and responsible Arizona firearms owners created through common sense education, legislation, and competition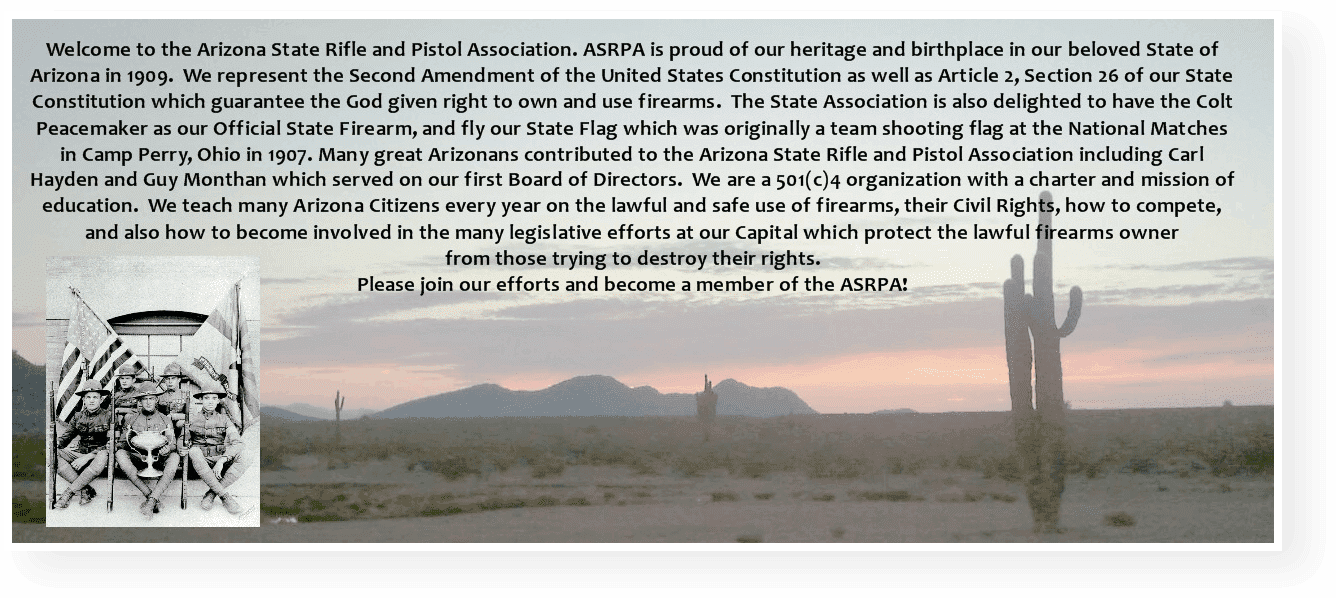 Join Our Efforts and Become a Part Of ASRPA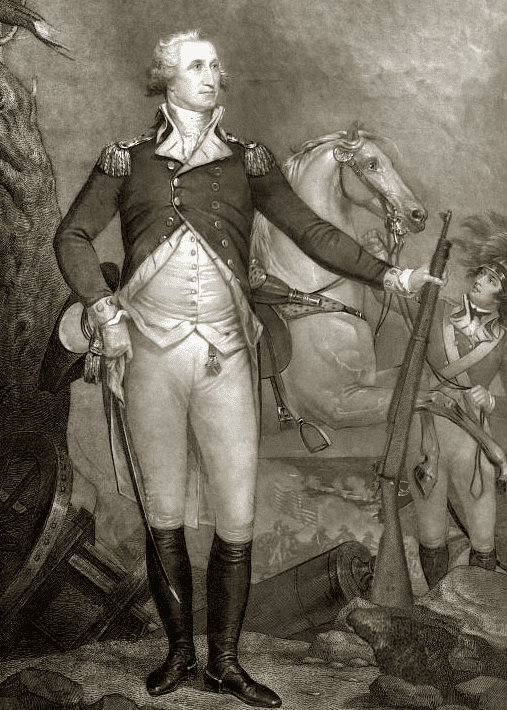 THE 132nd ANNUAL ASRPA WASHINGTON'S BIRTHDAY MATCH
DATES ARE SET FOR THIS HISTORICAL, PATRIOTIC MATCH and 2nd AMENDMENT SOCIAL EVENT.
FEBRUARY 24th and 25th, 2024
Get your calendars marked now!
THE EVENT INCLUDES A FORMAL TRAINING SESSION ON SATURDAY MORNING, A PRACTICE MATCH IN THE AFTERNOON, A POSSIBLE SIDE MATCH ON SATURDAY, AND THE BIG EVENT ON SUNDAY.
BEN AVERY HAS CAMP SITES FOR YOUR TENT AND RV AND MANY HOTELS AND EATERIES ARE IN THE AREA. SOME GROUPS WILL HAVE CATERED LUNCHES AT THE EVENT AND THERE IS ALWAYS A LOT OF TIME TO SOCIALIZE WITH THOSE FROM AROUND THE COUNTRY THAT YOU HAVEN'T SEEN IN A LONG TIME.
WHETHER YOU ARE A HIGH MASTER CLASSIFIED SHOOTER, OR A BEGINNER, YOU ARE WELCOME AND WILL HAVE A GREAT EXPERIENCE. EVEN THOUGH YOU MIGHT HAVE NEVER SHOT A MATCH, OR EVEN IF YOU WILL NEVER SHOOT ANOTHER, YOU CAN ALWAYS RELISH THIS EVENT IN YOUR LIFE.
THIS IS A THREE POSITION MATCH AND FOR USE WITH RIFLES SUCH AS THE KRAG, 1903'S, M1 GARAND, MODERN SPORTING RIFLES, ETC.
THE PROGRAM AND MATCH GUIDELINES WILL BE OUT IN A FEW DAYS SO
STAY TUNED.
The EVENT needs volunteers!
Don't want to shoot but to be a paid target puller, match safety official on the firing line OR in the target are?
Contact Match Director, David Geyer [email protected]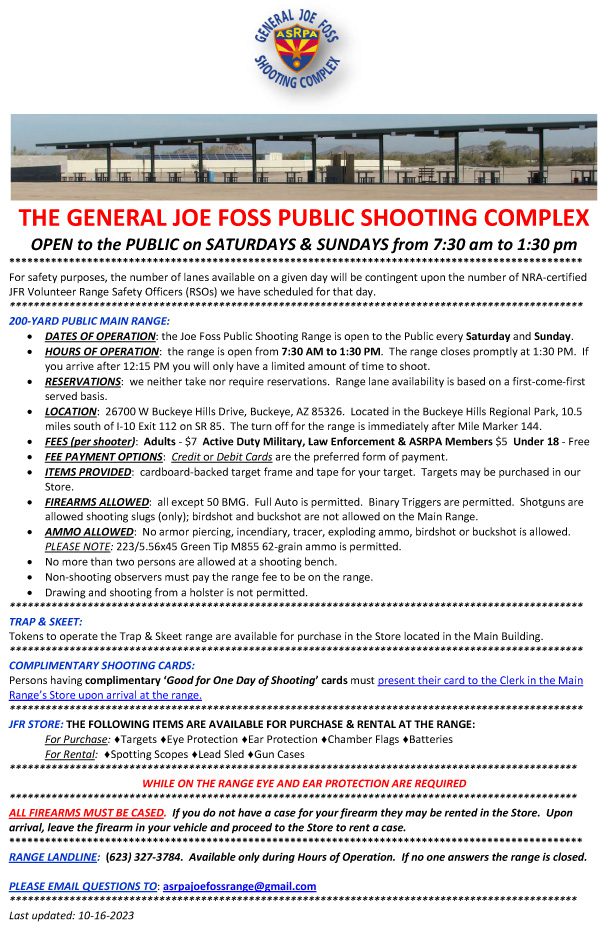 4th Quarter 2023 ASRPA General Joe Foss Range